Telehealth App for Doctors
Go Beyond Virtual Visits With the
i-medicus
Telehealth App for Doctors
Manage practice, Save time, and Streamline care All with one single telehealth app
Register Now
A Easy to use
Telehealth Doctor's Platform

All Set to go

Effortless Login

Central Dashboard

Waiting Room Management

Organized Appointments

Flexible Schedule Slots

Patient List

Video/Audio Calling

Earnings Overview

Payment Records

Call History
i-medicus
Telehealth: Doctor's Appointment
Where Care Meets Trust
HIPAA Compliant
Rest easy knowing patient privacy is safeguarded with our strict adherence to HIPAA standards. Your patient data security is our priority.
Advanced Virtual Care
Experience efficient diagnosis, personalized treatment, and comprehensive follow-ups, all within a virtual environment designed for your comfort.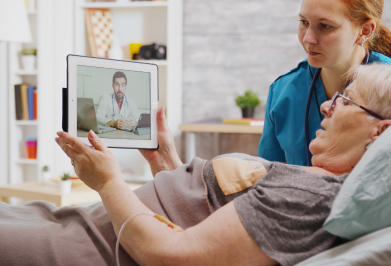 Effortless Engagement
Effortlessly manage appointments, ensuring clear communication and exceptional patient interactions, fostering a deeper sense of engagement and trust.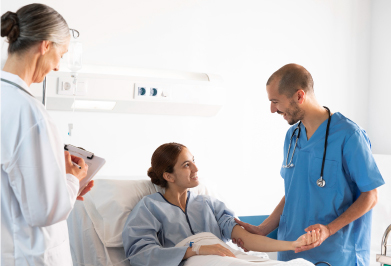 i-medicus
Telehealth Platform Benefits for Providers
Boost Revenue
Engage Patients
Enhance Visibility
Streamline Scheduling
Cut
Queues
Build
Trust
i-medicus
: Elevating Businesses
Embark on a journey of growth with i-medicus. Our thriving telehealth platform is home to a rapidly expanding patient community and a team of world-class specialists and providers. With a stellar 100% positive satisfaction rate and remarkable patient retention of over 70%, we stand tall as leaders in the telehealthcare field. Join us in shaping the future of healthcare.
i-medicus
Premier Features for Unparalleled Virtual Care
HQ Video Calls: Experience crystal-clear video calls that bridge the gap between you and your patients, ensuring every interaction is as vivid as an in-person visit.

Intuitive Dashboard
Navigate effortlessly with a user-friendly dashboard, where managing appointments, patient data, and practice insights become seamless parts of your routine.

Secure EHR
Rest assured knowing your patients' electronic health records are locked behind layers of encryption, maintaining the highest level of data security.

HIPAA Compliant
Your patients' privacy is our priority. Our platform adheres strictly to HIPAA regulations, ensuring all interactions remain confidential and secure.

Schedule Slots
Effortlessly manage your appointments with customizable schedule slots, ensuring a smooth flow of patients while giving you control over your time.

24/7 Support
We're here for you around the clock. Our dedicated support team is available 24/7 to assist you with any questions or technical assistance you may need.
Why Doctors Recommend
i-medicus

30% Revenue Increase
Expand your patient base, engage new demographics, and offer convenient services that bolster your bottom line.

40% More Patient Influx
Witness an average increase of 40% in patient numbers, connecting with individuals actively seeking advanced virtual care options.

Operational Efficiency
Save over 20 hours per week with our streamlined tools. Efficiently manage appointments, medical records, and communication.

90% Patient Satisfaction Rate
Attract patient loyalty with a virtual care satisfaction rate exceeding 90%, positioning yourself as a leader in your specialty.
Frequently Asked
Questions
Absolutely! The i-Medicus app fee is extremely competitive
Certainly our Clinic Management feature allows you to effortlessly integrate and manage your entire care team.
Absolutely, we prioritize the security of your patient data.
i-medicus
follows rigorous security protocols and is fully compliant with HIPAA regulations.
Yes, you have complete control over your availability. Our platform enables you to customize your schedule slots to suit your preferences and patient demand.
Certainly,
i-medicus
offers seamless integration with various Electronic Medical Record (EMR) systems, enabling you to maintain continuity in patient records and streamline your workflow.